Hi I'm Bex. I've been qualified as a Life Coach and a Neuro Linguistic Programming (NLP) practitioner for over twenty years. I am on a mission to support you to step into your full, authentic, purpose and power. I help you reconnect to your flow, express yourself with clarity and confidence, and turn limiting blocks into action and opportunities. Additionally, I'm an experienced singing teacher, and can combine life coaching with singing, to empower you to find and grow your voice, both literally and metaphorically.
1-2-1 Life coaching & Singing lessons - tailored to you!
Q: "What made you see the connection between creativity and personal transformation?"
Living and working in the cultural hotspot of Bristol has given me an infinite palette to draw from.
My medium of self expression has always involved some form of performance but for my formative years I hadn't noticed this as a running theme. I'd been the annoying kid that was in every dance class and theatre show. But it was at Uni that I really found a deeper more authentic voice through 'Live Art'. I used site specific locations to create narratives that connect different community groups, addressing social issues through random happenings in unusual places.
My final piece was called 'Twilight' a site specific performance on an old, abandoned railway bridge in Bristol. I used the bridge to represent transition and crossing over the bridge, the ritual of initiation from girl to woman. I worked with girl's/women from 6 generations to inform the piece which attracted a crowd of 100 people each night. 
After receiving my honours degree in Art and Social Context from Bristol's University of the West of England and rather than pursuing art for arts sake, I was drawn to work creatively with people. This time due to an IT placement, people experiencing homelessness in a hostel. I found myself less interested int the IT placement and more interested in tenant participation, leading art and poetry workshops that would utilise the residents creativity to develop their own monthly magazine. 
I started working a number of jobs singing old classics by the likes of Vera Lynn and Cab Calloway for the elderly in residential care homes, alongside teaching music and dance to people with learning difficulties at City of Bristol College. 
It was during these embryonic years that I realised the power of combining music and art with personal development. This solidified my early commitment to transformational work. Since then I have worked with hundreds of people and at the heart of it is a fundamental love and dedication to using music and the arts as a catalyst for change.I started working in a number of jobs
INLPTA Certified Practitioner of the Art and Science of Neuro Linguistic Programming (INLPTA)

INLPTA Diploma in the Art and Science of Neuro Linguistic Programming

NCFE Certificate in Life Coaching, Newcastle College

BA hons 2:1 in Art & Social Context at UWE, Bristol
"I'm on a mission to break down taboos, empower women to find their authentic voice, take their space in the world and live fully expressed and truly fulfilled"
Q: "When did you realise you were a pioneer?"
Well it kinda just crept up on me. I see myself as more of an introvert and saw other people who are more outgoing as activists. It all started to show itself when I trained as a life coach and started running programmes for The Prince's Trust. After 4 years I was hungry for something more and could see a vision of youth development beyond the traditional programmes. I was granted the autonomy to pioneer my first follow on programme, 'Enabling each other'; a groundbreaking programme that brought corporate groups together with disadvantaged young people to help them work collaboratively in overcoming their personal barriers and move forward with their lives.
This bridged a new arena when I was invited to join a coaching company in Totnes to help facilitate corporate leadership programmes for large corporations, various accountancy firms, the NHS, and the Police. This world of leadership transformation started to open up a new perception of what is possible for the world.
'I'm now on a mission to break down taboos, empower women to find their authentic voice, take their space in the world and live lives fully expressed and truly fulfilled.'
After 3 years I moved back to Bristol as company director for Coexist, the renowned creative hub 'Hamilton House' in Stokes Croft. For 10 years I supported a thriving community of artists, musicians and social enterprises to grow. This is where I pioneered the first menstrual flexitime policy in the UK. It quickly gained world wide news coverage and saw me doing interviews with major broadsheets such as the New York Times and the Guardian. I even made an appearance on BBC's flagship Morning TV show 'This morning' with Holly Willoughby and Philip Schofield.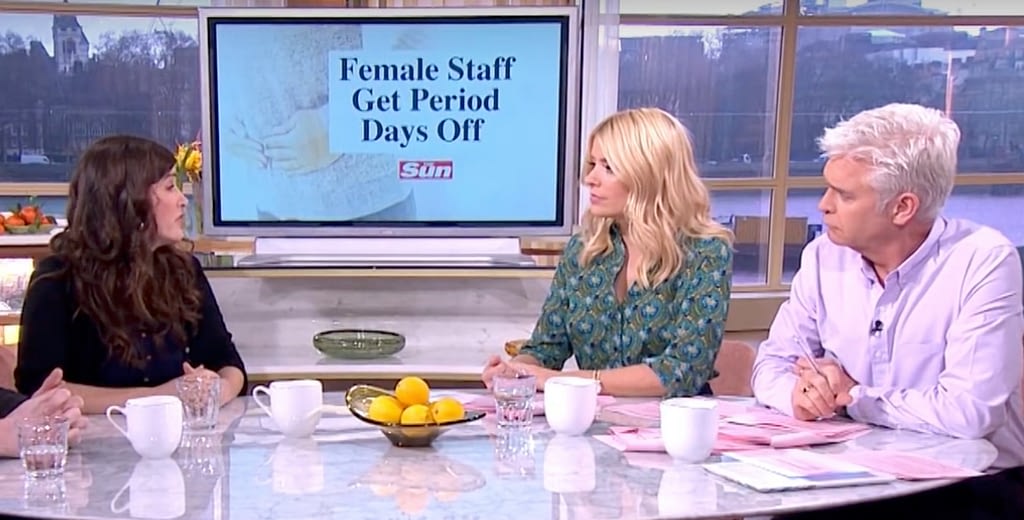 This all may sound glamorous but actually was a harsh learning curve (and with it an intense backlash) into the world of media of which I had no training. However this taught me one of my greatest lessons. New paradigms are likely to bring toxicity along with them. I now understand this is an essential process. In order to break taboos, we need to give everyone a voice, taboos by nature repress, so it's essential to hear  and acknowledge what's been held down, good, bad and the ugly. We need to listen to all perspectives with compassion so we can integrate and transform what was once feared into new empowerment.
It took me a while to see that having a sensitive yet pioneering spirit enabled me to connect people, bring about positive transformation and create a voice for a diverse array of individuals and groups. Here's me doing a talk at the highly respected TedX Bristol conference; 'Ending a Workplace Taboo' – TedX
Q: "So, how did you become a singing teacher?"
Born into a musical family, I found my love of singing early in life. I began playing the piano at 8 years old, and by 14 trained with the Alicia Bardsley youth choir and performed at the Royal Albert Hall in London for BBC's Choir of the year. The training, and the exposure to performance, developed my understanding of vocal harmony and the technical standards required for performance-level singing.
But it wasn't until I started to perform solo at 30 years old that I began to explore my own sound. For several years I was engaged as a singer-songwriter that led to a performance at the eminent Bristol music venue St George's Hall. Through songwriting I was able to tap into something that began to touch audiences and made me feel more connected to the message I wanted to share.
My vocals and co-written duet appear on Fraser's most recent album which is due to be released in Autumn 2021, recorded at the legendary Christchurch studios. I am also on his latest release 'Under the cover of lightness' recorded at Peter Gabriel's studio. 
Drawing on all my facilitation, coaching skills, professional experience and training, I found a love of teaching singing, for the last 10 years I have provided vocal coaching to an array of different people, from petrified beginners to active professionals. 
Unlike other traditional singing lessons, I offer a unique approach that goes beyond the voice as an instrument and connects to the heart of who we are and what we really want to communicate emotionally and creatively.
Having journeyed to find and grow my own authentic voice, it is my mission to support others to embrace a healthy relationship with expressing their own. Finding beauty in vulnerability and discovering the innate treasure within their own sound.
"A little star with elegant, folk-pop songwriting and a plaintive, beautifully fragile voice".
In recent years I have gained huge professional experience performing and touring internationally with the revered Scottish folk artist Fraser Anderson at notable venues including:
Ronnie Scott's (Jazz venue in London),
The BBC Club,
Zermatt Festival Switzerland
Folk Music Ontario Conference in Ottawa Canada
National showcase in Paris Trois Baudets
Celtic Connections Festival
Showcase – Folk Alliance conference, Kansas
Kula Shaker – Rome as part of the Villa Ada summer series
Singing in Rome with Fraser Anderson.